DAVID MCELFRESH / SOPHOMORE LEAD EDITOR

I never thought that I would begin searching for colleges when I was a sophomore, but I now realize how crucial it is to have an idea about your plan after high school.

This past summer, I had the opportunity to do my first every campus visit; I was invited to tour the facilities of Johns Hopkins University in Baltimore. Not thinking much of it, I attended both the tour and an essay workshop, and this opened my eyes to the college selection process.

​I have put together a step by step process for all students who want to begin searching or applying for colleges and the essential information thereof.

Patience is key.

1. Make a list of the necessities

The best place to start searching for the right college is looking in yourself and discovering what you value. Do you want your school to focus on a particular field of study, or do you want a wide variety? Of course, make sure the school has your chosen major, but also look into the extracurriculars. As one who deems themselves at least semi-organized, I believe the best way to do this is with a short list. This, of course, will be subject to change as you progress with the searching process. Make three columns and label them Must Have, Should Have, and Deal Breakers.

​Beginning in the Must Have section, list all the items that you definitely want in a school. Perhaps this will be a sport, a major, tuition, etc. In the Should Have column, write the items that you would like the school to have, but are not a necessity. Think about things that would be ideal, but not absolutely needed. In the final component labeled Deal Breakers, list all the things that you do

not

want in a school.

When making these lists, take into account the school setting, but also the social and geographical setting. Perhaps you want a school in a big city or one with a lot of clubs. Take the time to really dig deep. The more information you write, the easier it will be later on.

2. Use online resources

We use our phones for everything nowadays, so why not use them to make college searching easier? One of the most useful apps for this task is called Niche. It is a free app and provides you with a plethora of information. When you first load it up, it asks you to log in or create an account.

After signing up, it will ask you to list at least two possible colleges, (these can be changed at any time), your selected major, degree type, and some information about you. When this is complete, you can explore additional Niche resources, and let the website do its job. Niche will search for colleges that fit the information given in the sign-up process and will contact you about these schools. Additionally, the schools may send you emails, letters, or other resources. Niche also provides your information to prospective groups and organizations that may be looking for members.

​Niche is an amazing tool, but there is more that can be done.

3. Visit a campus

The saying "you never know until you try it" is absolutely true.

Visiting colleges, even if you don't think that they are ideal, is a major aid that will help you see the reality of the selection process. Perhaps you thought about attending a school in a big city, but then, after a campus visit, decide otherwise. Visiting colleges may make you rearrange your list. Many schools don't strictly do campus visits, albeit these may be the most beneficial events to attend. They may also offer picnics, workshops, or social gatherings for all possible students. These are great to attend as well, for they give a deeper insight on some of the things the school values.

​Remember that the list you made in step one was tentative and all the information on Niche can be altered. They were designed to be flexible, so alter them as much as you see fit.

4. Apply for scholarships and financial aid

Cost is a major aspect when it comes to college, and it is wise to be a step ahead by applying for scholarships and financial aid. Research the policies for all of your possible schools that are pertinent to the financial aspect, and begin to apply.

To determine eligibility for financial aid, fill out a FASFA form on their website. Niche also has a scholarship tab that lists possible scholarships based on the information given. Remember that no scholarship is too low and that money adds up quickly. Apply for many, and, unknown to many, scholarships do not have to directly be used for tuition. They can be used for anything from supplies like a laptop to gas for your car.

​The more money you can save before entering the school, the less money you will owe to the banks years down the road.

We use our phones for everything nowadays, so why not use them to make college searching easier?

5. Apply for multiple schools

Be smart in the application process. Apply for as many schools as you see fit, but make sure it is more than one or two. Have backups and backups for those.

Remember that you can apply for as many schools as you wish and that it is better to turn down 20 schools than to not have a single one to attend. Commit to a school only after you are sure that is the one you want to attend. Weigh your options based on your modified list, and wait for the inevitable acceptance and denial letters. Patience is key.
It is never too early to begin looking for your ideal college. This list was created to make the process exponentially easier, but modify it as you see fit. You will most likely be attending the school for multiple years, so make sure it is one you will have an overall idyllic time at.

​Do not be hasty, and take advantage of all possible advantages.
Powered by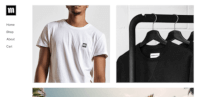 Create your own unique website with customizable templates.